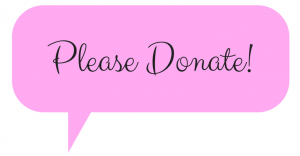 If you enjoyed reading the posts on JourneyToBetterSpeech.com and would like to contribute towards the upkeep of the website please consider following the link below to donate. All contributions, whatever their size, are welcome!
Alternatively, if you are interested in sponsoring a page in memory of or for the merit of a loved one, we are currently offering sponsorship of a week's worth of posts (on average 2-3 posts a week) as well as one weekly parsha sheet all for the discounted price of $36!
Please follow the link below to donate and then email us on  support@journeytobetterspeech.com with the exact name and wording you would like inserted.
Thanks for all your support!!